Show Times
Timezone
: CDT
[UTC-5]
Mon:
Tue:
Wed:
Thu:
Fri: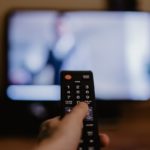 The Vic Porcelli Show Wayne Allyn Root talks about why the biggest boycott in history is currently happening to Fox News, why he was fired from NewsMax back in 2020, Title 42 ending, and the
[…]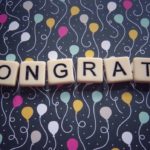 Congratulations to Vic Porcelli and Ken Williams for being finalists for "Air Personality of the Year" (Major Market) from the Missouri Broadcasters Association We are all rooting for The Vic Porcelli Show to win!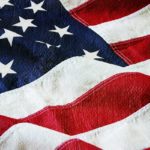 The Vic Porcelli Show Calvin Whitaker joined The Vic Porcelli Show today on the service for Glenn E. Cook. Vietnam Veteran Glenn E. Cook will be interred at Jefferson Barracks National Cemetery at 11:30 a.m.
[…]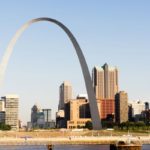 The Vic Porcelli Show Jane Dueker, Candidate for St. Louis County Executive, is going against Sam Page. Jane Dueker is a pragmatic Democrat who wants to take down Sam Page's Administration. She wants the Democrat
[…]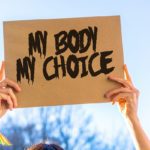 Vic and Ken found this TikTok star on Twitter (we know, very Meta) and played her summary on the show on who to blame for the overturning of Roe v. Wade. She explains that the
[…]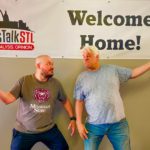 Who doesn't want to see this? Help us reach our goal of 4,000 Facebook PAGE likes and Vic and Tony will get a pie to the face. We will stream Vic and Tony getting pied
[…]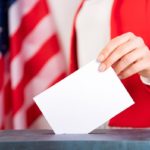 The Vic Porcelli Show Dr. Ben Carson – former Secretary of Housing and Urban Development, a 2016 Republican presidential candidate and the former director of Pediatric Neurosurgery at Johns Hopkins. Author of Created Equal: The Painful
[…]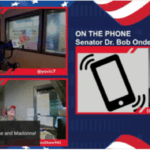 The Vic Porcelli Show Dr. Bob Onder joined Vic Porcelli earlier today to discuss his announcement that he will run for county executive in St. Charles County, calling for "change in leadership."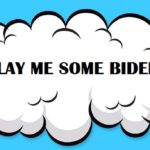 Play Me Some Biden on The Vic Porcelli Show In one of the most hilarious segments on Vic's show, Vic and Ken dive into President Biden's so-called "press conference" on issues happening with Ukraine and
[…]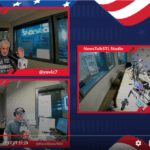 We are streaming every show live and local on our socials! Watch us on Facebook, Twitter, and YouTube every day! Make sure to Like us on Facebook: https://www.facebook.com/NewsTalkSTL Follow us on Twitter https://twitter.com/NewstalkSTL Subscribe to
[…]