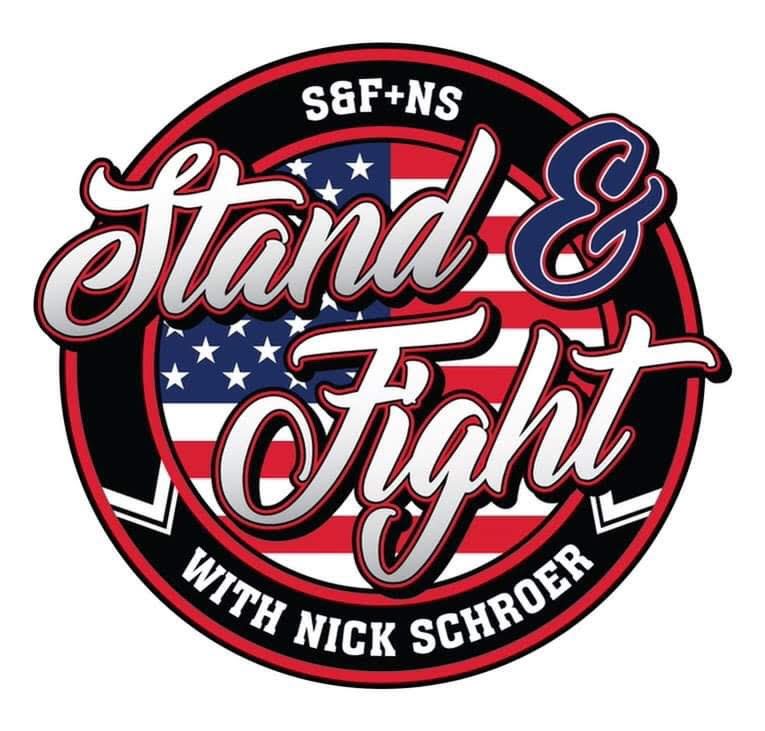 Sunday nights: 8:00pm – 9:00pm
America is under attack. Its founding principles have been targeted by radical left-wing politicians, hoping to transform this nation to resemble socialist utopias around the world. Led by "The People's Advocate" Nick Schroer, "Stand & Fight" brings like-minded conservative-libertarian individuals together to address the issues impacting our state and our nation.
Elected to the Missouri House in 2017, conservative champion Nick Schroer became a voice for "We the People" frustrated with stagnant politicians. In his short time as an elected official, Schroer passed the nation's strongest pro-life protections in Missouri Stands for the Unborn Act, protected law enforcement officers with the Law Enforcement Officers' Bill of Rights, passed numerous laws to protect and give assistance to military veterans, increased criminal penalties for violent criminals and fentanyl traffickers, and so much more to maintain law and order in Missouri.
Schroer is joined by his cast of Conservatarians Phil Valencia of SR1, Eric Michael, and Justin Grey each week at 8:00 pm on NewsTalkSTL. If you are ready to join them in standing on the front line, fighting to preserve this republic, then make sure you tune into "Stand & Fight" with Nick Schroer on www.NewsTalkSTL.com, 94.1FM, 101.9FM, or anywhere podcasts can be found.
Together we can save this shining city on the hill!