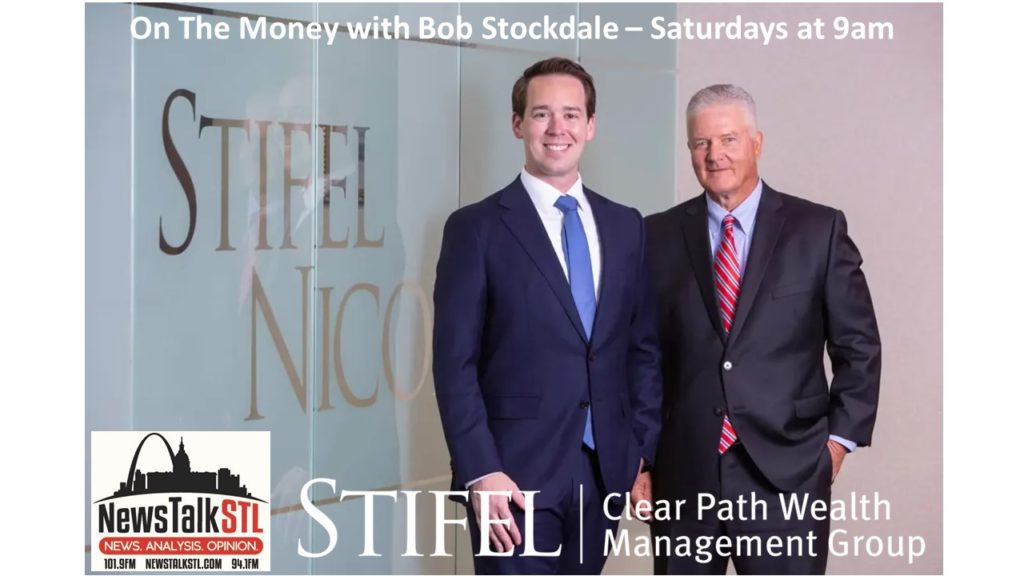 Saturday Mornings: 9:00am – 10:00am
Join Bob Stockdale and Eric Robert every Saturday from 9:00 a.m. to 10:00 a.m. on News Talk STL 101.9, 94.1 FM. On the Money is your chance to hear our latest thoughts on the markets, learn from engaging authors and market experts, and ask questions about your personal financial situation.
If you have a question you would like Bob to answer on the air, fill out the contact form below. They will try to answer every question they can during the show.
The Clear Path Wealth Management Group provides investment management, retirement planning, financial planning, and risk management services that are backed by decades of meaningful experience and tailored specifically to your needs. We act as your personal consultant, providing meaningful guidance so you can make informed decisions regarding your wealth.
Our services extend beyond managing your investments. As part of creating your financial plan, we help you take a comprehensive view of your situation, including a thorough review of your assets, debts, tax planning, estate planning, insurance and risk management needs, and more.
HOW TO LISTEN: https://newstalkstl.com/how-to-listen/
OFFICIAL WEBSITE: https://www.clearpathinvesting.com/