Opinion by Vic Porcelli
Charlie Watts was the oldest Rolling Stone. He joined the group in 1963, Charlie, Mick Jagger, and Keith Richards are the only performers to appear on EVERY Rolling Stones album. Charlie loved Jazz and led his own group, "The Charlie Watts Quintet."
Charlie was not a flashy drummer but he was steady, he was the rock of the Rolling Stones.
This is the last photo of Charlie, taken with his wife of 57 years, Shirley, and their Greyhound, Suzie.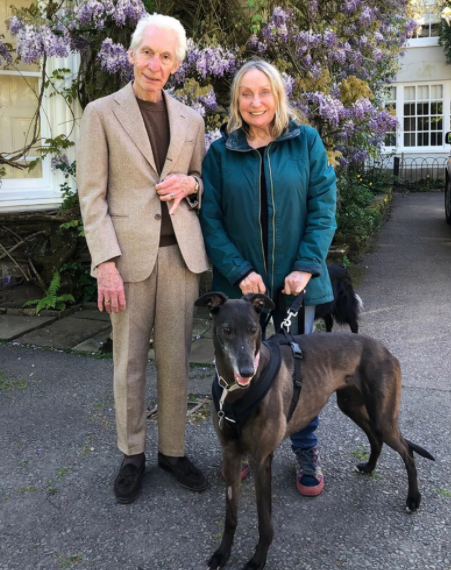 Charlie Watts was 80 years old.
More Posts for Show:
The Tim Jones and Chris Arps Show