Paul Curtman, The Paul Curtman Show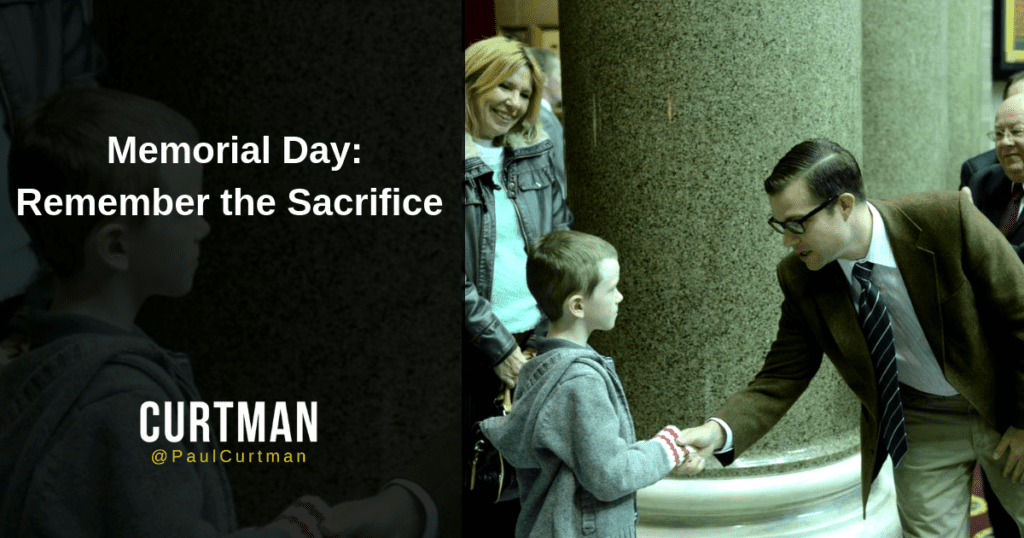 This is Wesley. I met him a few years back. He was born while his dad was serving in the Marine Corps overseas. Unfortunately, his father never made it home to meet him. Even worse, a couple of years after his father passed away, his young mother passed away also.
He was introduced to the Missouri House of Representatives while we were in session and I walked over to him, shook his hand, and said "Semper Fi." He asked what I meant and I told him it meant "Always Faithful", and that it's something his dad used to say all the time.
There must have been some confusion though; the family left for a tour of the capitol dome and his grandpa asked him if he liked visiting the representatives on the House floor. Wesley said, "Yeah, but that one man told me I have a TEMPER and I CRY." His grandpa then explained to him that I said "SEMPER FI" and that that was the greatest thing a Marine could say to you. I love that.
I haven't seen him since that day but of all my time in the Missouri General Assembly, this day really meant a lot to me because I got to meet Wesley and every time I see this picture, my heart breaks for the families who have lost their loved ones in service to our country, especially for the little kids like Wesley.
Wesley's father paid the ultimate price in service to our country and Wesley is having to pay a little of that too. This Memorial Day I'm remembering them both.
Semper Fi, Wesley!
More Posts for Show:
The Paul Curtman Show