NewsTalk STL has had some troubles with YouTube in the past. We have had two strikes against our channel due to "medical misinformation" according to YouTube's protocol. We know the platform has been working overtime to censor voices that do not match the ideology and political leaning of YouTube.
This morning, we were sent an email informing us that we have been removed from the platform and can no longer post, upload, or create content on our channel.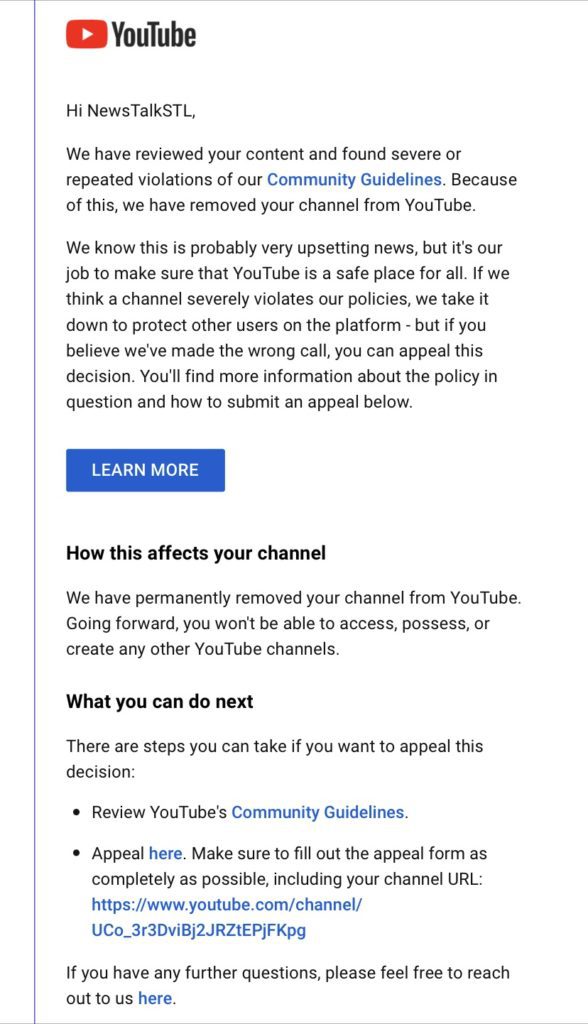 NEVER FEAR! We are on Rumble and have been on this platform for quite some time. Watch us and participate in the live stream here: https://rumble.com/c/NewsTalkSTL
Support free speech and censor-free platforms by subscribing to us on Rumble today!